As of this year's release of Ant-Man and the Wasp, there will be 20 mainstream Marvel movies.
And that's not even counting the two extra Spiderman series or any of the X-Men movies. Or Deadpool.
Marvel's not the only powerhouse in the cinemas. Star Wars just hit its tenth movie, with an eleventh on its way. DC has been trying to ride on Marvel's coattails for a few years now, and while their movies may be turning up sub par at the box office, their set of series on the CW have virtually taken over the entire channel.
Which means that anybody who wants to dive into these fandoms without any prior experience has a lot of catching up to do. So, in the spirit of science, I decided to share with you the ultimate list of hits, skips, and hope you didn't miss.
Marvel Cinematic Universe
When the Marvel movies first started coming out, I remember feeling excited. MORE content? YEARS of scheduled storytelling? Sign me up!
But as the years have dragged on(and on), some of the quality of these movies have dipped. And I'm sorry, Marvel executives, but there are quite a few movies that the average watcher could skip and have absolutely no problem watching one of the Avengers.
So, without further ado, here are my official recommendations if you're someone who's looking to cash in, catch up, or just relive Marvel's glory days.
Hits
Avengers (2012) – I think this movie was one of the first times the entire audience realized how fun these movies could be. All of the jokes were intricately placed within the narrative, instead of tossed around left and right. It was also the first time we really felt the crossover effect of the franchise, and with our limited number of characters, it actually felt worth it.
Captain America: The Winter Soldier (2014) – I might be a little biased since Cap is my favorite Avenger, but to me, this film was a total game changer. MORE NAZIS? It felt like the perfect turning point for the franchise, where everything we knew about SHIELD and the good guys turns upside-down.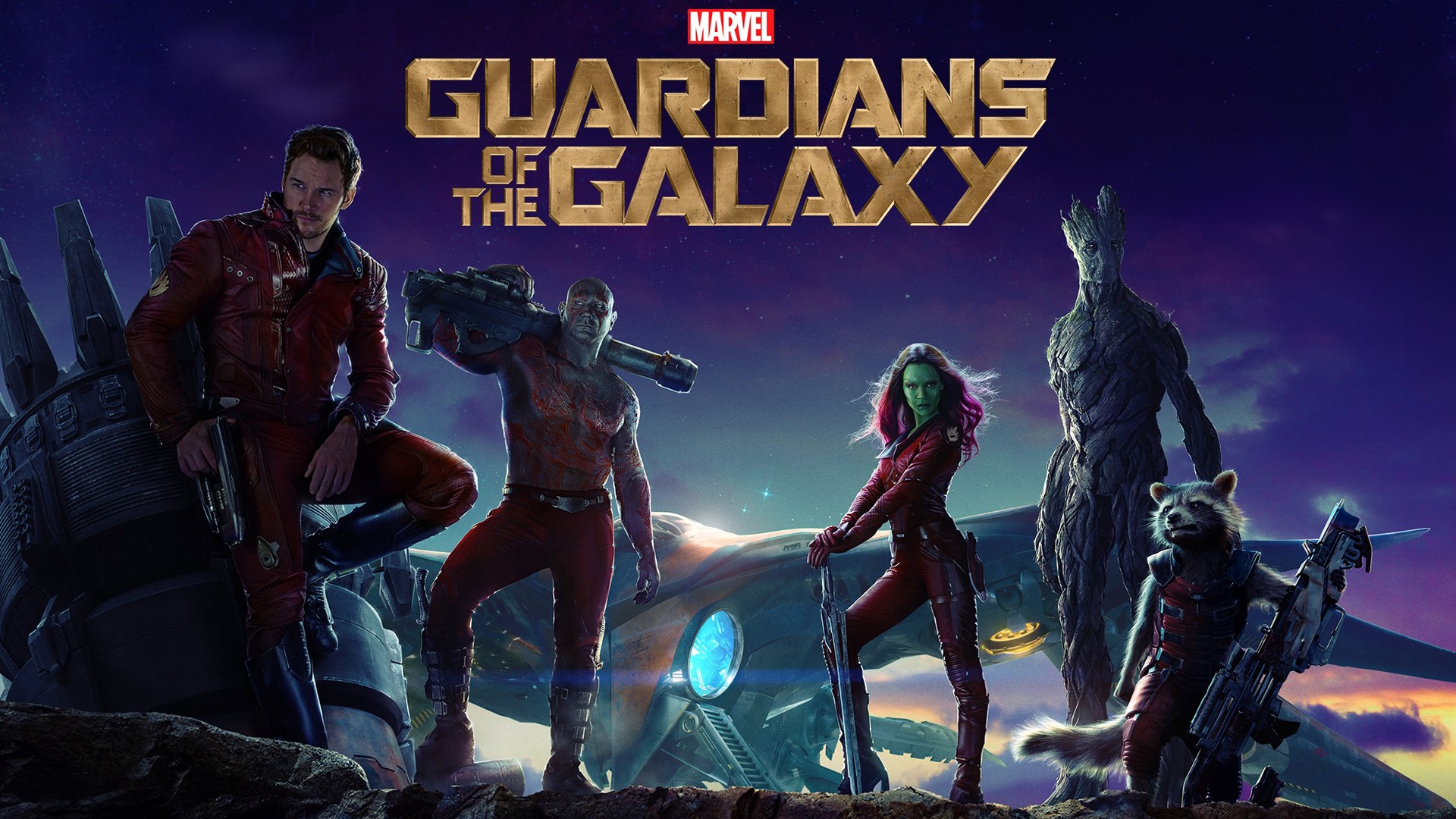 Guardians of the Galaxy (2014) – With the exception of the Thor movies, this movie features the most out-of-this-world settings. Plus, this film is so good, it could stand alone without any connection to the Marvel franchise. And the soundtrack; don't forget the soundtrack.
Black Panther (2018) – Again, you know what made this movie a success? Another new and interesting setting. We've never seen a place like Wakanda on the big screen before, not in Marvel, at least. Add compelling characters and cultural undertones and boom! You've got a box office baby.
Skips
Iron Man 3 (2013) – In my opinion, there really was no need for a third Iron Man movie. All of Tony's major personal storylines tied themselves up at the end of the second movie. Not that there aren't a few interesting plot points(namely, Tony's struggle with PTSD), but overall, audiences receive the same basic elements as Pixar's The Incredibles, without the magic of the childlike film.
Captain America: Civil War (2016) – Most of this movie could just be summarized in a voice-over: "Steve and Tony had a falling-out after the Age of Ultron." That's it, that's really all the audience needs. The only reason to watch this movie is to catch a little of Spider-Man's and Black Panther's backstory, plus a little interaction between Vision and Scarlet Witch. Otherwise, it's just a bit of an overdramatic waste.
Doctor Strange (2016) – I have no words for this one. Still haven't seen it. Literally has left zero plot holes in my life.
Hope You Didn't Miss
Ant-Man (2015) – An honest delight from beginning to end. Does it connect to the Marvel universe in the grand scheme of things? Not a chance, he's not even a real Avenger. But I don't think that's a bad thing. Paul Rudd alone makes this movie worth watching, and with the sequel hitting theatres this summer, I highly recommend you watch(or rewatch) the first one.
Thor: Ragnarok (2017) – This is one that people either love or hate(I obviously fall in the former category). True to some people's criticisms, there might be a few laughs too many packed into this film, but I still think that this is what the Thor franchise should have looked like the beginning. Plus, I think that the character work in this movie could stand on its own as one of the strongest in the MCU.
Star Wars
I don't really think that Star Wars has a sequel problem yet, but I can understand those who may say so. Especially if you count the Rebels and Clone Wars series. Which I do, I just choose to blind myself to all of Star War's potential faults.
Hits
The Empire Strikes Back (1980) – Face it, we all know this is a masterpiece. The settings, the characters, the big reveals – it's the perfect recipe for a Star Wars film. AND this one did it first. Also, first film appearance of my boy Yoda.
The Force Awakens (2015) – I don't care if it's exactly like A New Hope, I think this film was a perfect bridge between the new franchise and the original trilogy. Even the scene transitions are nostalgic! I love every character regardless of their story line; that makes it a win for me.
Skips
The Phantom Menace (1999) – Listen. I love Qui-Gon Jinn. I love clean-shaven Ewan McGregor. But there really is no reason for this movie. Audiences could just as easily start watching at Attack of the Clones and lose none of the proper context for the prequel trilogy. Plus, think of how much less we'd have to deal with Jar-Jar!
The Last Jedi (2017) – It's not that I didn't enjoy this movie. I did. My biggest problem with the film, however, is that for the majority of the story, it doesn't feel like Star Wars. To me, it deviates too far from the audience's invested interest in the central trio, though to be fair, I don't think we can judge too harshly until the last film comes out. In the meantime, maybe just watch Episode V on repeat.
Hope You Didn't Miss
Attack of the Clones (2002) – This is not me saying that this a good movie. But, I think it's an extremely important movie for understanding the way that the Star Wars universe used to work. We learn way more about the Senate and the Jedi Temple and the Clone Troopers in this movie; it gives backstory in an interesting and colorful way. The writing is horrible, but the costumes and the settings are fabulous.
Rogue One (2016) – Not everyone loved this movie, but I certainly did. Every character felt alive to me. I enjoyed every Easter egg, but also appreciated how those inside jokes didn't push the boundaries too far. I even loved the inevitability of it all – Star Wars is such an interesting franchise because the audience jumps around in its timeline almost constantly, but it still tells a whole story. This film is an excellent snapshot of one moment in time.
DC Television(CW Style)
I have to be honest: I've fallen behind on my DC television, mostly due to disappointment. Some of these early seasons were truly great, only to lose their shine at the midway point. Will any show ever compare to Lois and Clark: The New Adventures of Superman? The world may never know.
Hits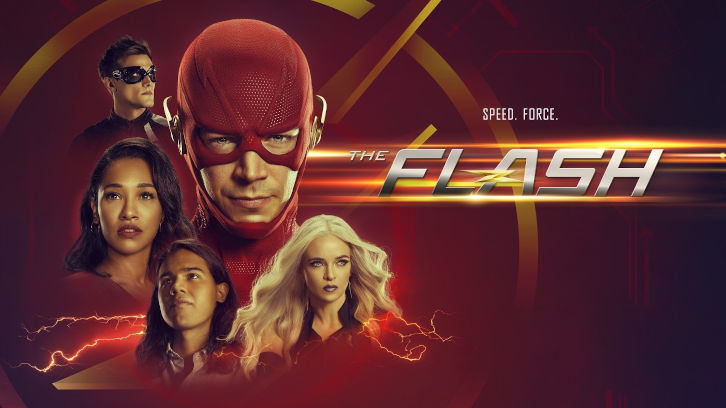 The Flash (2014) – I've said it once, I'll say it again. This show shoots every other CW reboot out of the water. It's interesting, because I actually started with watching all of Smallville, then the first few seasons of Arrow, before I dived into this show, which was my end goal all along. As with every good show, the heart of it lies with its characters. But the tone of the show is what enchanted me in the first place – gone are the customary DC gritty overtones of noir fiction. It's bright and shiny sci-fi, which is just my thing.
Skips
Arrow (2012) – This series has never been my favorite for one reason alone: Oliver Queen should not be Batman. In the Cw predecessor Smallville, Oliver Queen is a goofy, lovable playboy, known for his charm and womanizing ways. Arrow plays up this image in the first season a little bit, and in its flashbacks, but by and large it's an Oliver Queen we almost never see. I miss him. He would never stand for the dark and gritty undertones of the set around him; he'd put on some club music and get to work!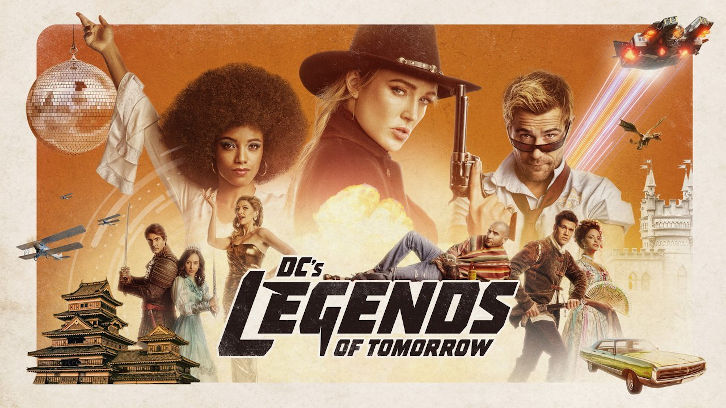 Legends of Tomorrow (2016) – Too many characters, not enough plot. Next.
Hope You Didn't Miss
Supergirl(2015) – Really, I'm only talking about Season 1 here, which is technically cheating, because that was when it aired on Fox. But their writing formula far outshines the ones of the later seasons: I felt like every character received their own episode to create depth, rather than keeping up the predictable pattern of a villain-a-week the way the other CW series do. Also, my boy Jeremy Jordan is in it, which means it's worth a watch.
In other words, don't feel bad about skipping out on something you used to love. I'm someone who loves the feeling of completing projects, and that includes what I watch! But in retrospect, sometimes the quality really is more important than the quantity.
Don't even get me started on the Pirates of the Caribbean franchise.